Dedicated Staff
CMYK [Hosting] has built a team of industry and technology veterans who work together to ensure that CMYK [Hosting] remains a leading web hosting company and continues to grow. The profiles that follow below are a small selection of our current staff members.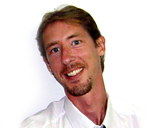 Christopher Noble, Managing Director
Working within the website and hosting arena for 20+ years, Christopher is ideally suited to advise on website design and development and all hosting matters.
Phone +66 (0) 8 7802 6408
Email chris@cmyk.hosting
Hunsa Phunruengskaw – Sales & Human Resources
Phone +66 (0) 9 8268 4865
Email hunsa@cmyk.hosting
Hunsa Phuenruengskaw serves as the Director of Sales and Human Resources for CMYK [Hosting]. Her responsibilities include managing all aspects of the Sales and Human Resources Department and has over 10 years human resources experience with an emphasis on employee and client relations.
Warapong Itsarangkoon – Support
Email warapong@cmyk.hosting
Warapong is in charge of support and system administration at cmykHosting. He works closely with the CTO and Director of Human Resources to ensure that CMYK [Hosting] has the technology and team necessary to continue to grow and excel in the web hosting industry.
Before coming to work at CMYK [Hosting], Warapong was a Level III Administrator with Excel Support and a Network Administrator for iSupport Solutions.